Training Camp Preview: AFC South
Wed Jul 20 10:16am ET
By JEFF PAUR
Sr Fantasy Writer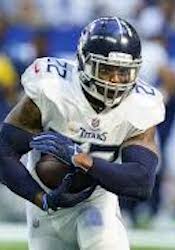 Titans need Henry back healthy
This is the third in a series of training camp previews. The previews give you a quick look at each team, going over position battles and injuries to watch in camp. The season is right around the corner.
Titans
The Titans had another great season last year but came up short in the playoffs. Tennessee certainly has a lot of talent on both sides of the ball, but can't seem to get over the hump. Will this be the year? The team might be running out of time with Derrick Henry another year older. The window could be closing, making this camp an important one to see if this team can take one more step forward. That Titans hold training camp at Saint Thomas Sports Park in Nashville, Tenn.
Position battle: The Titans traded their No. 1 receiver, A.J. Brown this offseason, leaving some big shoes to fill at receiver. The team did bring in Robert Woods and Treylon Burks to help fill that void. Nick Westbrook-Ikhine also will be in the mix to start, though, do don't discount him. All three players will battle it out for the right to start in Tennessee. Burks is the projected top receiver but missing workouts this offseason didn't help matters for him. He had some asthma issues, causing him to miss time. And Woods is recovering from a torn ACL, so nothing is certain with this receiver room right now. It should get sorted out this training camp.
Injury watch: Derrick Henry missed half of last season because of a foot injury, which required surgery. This is a serious injury to return, but Henry has looked great in offseason workouts and looks back to 100 percent. This is still an injury to watch going forward. Just make sure he is back to his old self in camp and preseason action before using a high draft pick on him this year.
Colts
The Colts made a change at quarterback once again this offseason. Indy traded for Matt Ryan and dealt Carson Wentz after just a season. The Colts hope Ryan can steady the ship at quarterback and take this team to a new level. Ryan certainly has the track record to help this team reach new heights. So much of the focus of this camp will be getting Ryan up to speed in the offense. Ryan and the offense will get going at Grand Park in Westfield, Ind.
Position battle: Michael Pittman is the No. 1 receiver for the Colts, but the starter opposite him is up for grabs. Parris Campbell and rookie Alex Pierce should challenge for that other starter spot. Campbell has performed well on the field but hasn't been able to stay healthy. Pierce is a very talented rookie, but could need some seasoning before he is ready to jump into a starting role. This one is really up for grabs.
Injury watch: Parris Campbell has played 15 games in three seasons. He has a world of talent and has produced when on the field, but he can't stay healthy. He is returning from foot surgery this time. His health will be a big thing to watch this training camp for the Colts. Campbell can be a difference maker for the offense, but needs to be on the field.
Jaguars
The Jaguars were a disaster last year because of a coaching situation that didn't work out. The team made changes to the coaching staff once again, hoping this is the right fit. Training camp will be a good time for the coaching staff to get the team on the same page. Plus, the Jaguars made a lot of changes to the roster this offseason, hoping to find new talent for franchise quarterback Trevor Lawrence. There is a lot of new in Jacksonville, which should make for an intriguing training camp. Jacksonville trains at the Episcopal School of Jacksonville in Jacksonville, Fla.
Position battle: The Jaguars added plenty of playmakers offensively this offseason. The receiver spot really looks different with Christian Kirk and Zay Jones added to the mix. Marvin Jones and Laviska Shenault are still around, though, and will look for playing time. These four players should battle it out for playing time this camp and preseason.
Injury watch: Travis Etienne missed his entire rookie season because of a Lisfranc injury suffered during the preseason. He is well on his road to recovery and should be all systems go for training camp and the start of the season. As long as he is healthy, Etienne will play a huge role for the Jaguars offense. He has a load of talent and can be used on a variety ways offensively.
Texans
Houston had another tough season last year, leading to another change to the head coach. Veteran Lovie Smith will look to get this team going in the right direction. The good news is the Texans have a lot of young talent and competed hard last year. This team might not be as far off as many think. We will get a better idea during training camp and preseason action, though. Houston holds training camp at the Houston Methodist Training Center in Houston, Texas.
Position battle: The Texans are looking for a No. 1 running back. The team drafted Dameon Pierce but he is not going to be handed the job by any means, especially since he was a fourth-round pick. Marlon Mack might be No. 1 on the depth chart right now, followed by Rex Burkhead. It would seem Pierce has the best chance to emerge, but Mack could be the one to open the season as the starter.
Injury watch: Marlon Mack has a chance to be the starter for the Texans, but will need to be healthy and at full strength to win that job. He has played six games the last two seasons. Last year he was a healthy scratch much of the season, but injuries have always been an issue for Mack throughout his career. They are always going to be a concern going forward for Mack. Hopefully, he has a clean camp and can earn a big role with the team.
Jeff Paur is a two-time finalist for FSWA Fantasy Football Writer of the Year and won the FSWA award for Best Fantasy Football Article on the Web in 2011. He also was the most accurate expert in 2012, winning the FSTA Fantasy Football Accuracy Award. If you have any questions for Jeff, email him at jeff@rtsports.com. Follow Jeff on Twitter @jeffpaur.